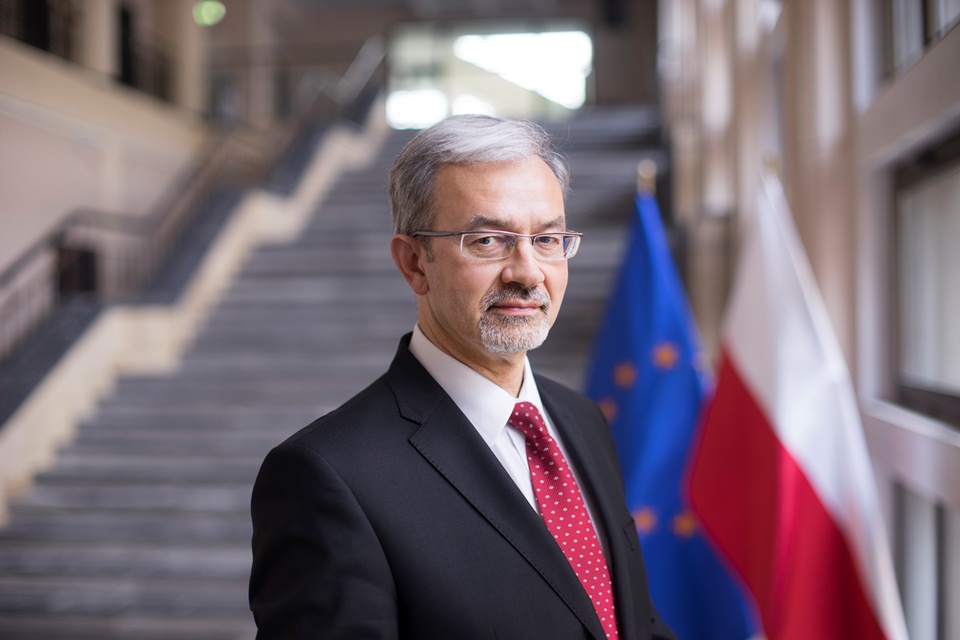 Dear Sir/Madam,
This year we are celebrating many important anniversaries. However, one of them is particularly dear to me. That is the fifteenth anniversary of Poland's membership in the European Union.
Current Poland and the one from fifteen years ago are two completely different countries. The scale and pace of changes – economic, infrastructural and social ones – is so impressive that we have been considering for a long time the form in which we would like to show it to you. It is said that the passage of time can be seen best on children. That is why we have reached for this comparison – how accurate also in this case.
Fifteen years ago, we were crawling and then we took the first steps as rightful members of the EU community. Today, we are able to make the most of our potential. Without a moment's hesitation, I can call Poland a leader in managing EU money. It should be emphasised that this efficient fund management system would not exist without Grażyna Gęsicka – the first minister of regional development.
I follow changes which have taken place in our country every day as the minister responsible for development of Poland. Their magnitude can sometimes escape our notice. Therefore, it is worth recalling that for fifteen years we have made a civilisational leap. We have reached the level of development which we had not even dreamed about in the past.
There is still a lot to be done. But it is only right to celebrate a little on a birthday or anniversary. This is the moment in which we must say: we can be proud of ourselves. And we are – of ourselves and of Poland.
In the past fifteen years, we fulfilled many dreams. Let us continue to realise them.
Jerzy Kwieciński,
Minister of Investment and Economic Development